Wonderful Wood, Sustainably Sourced...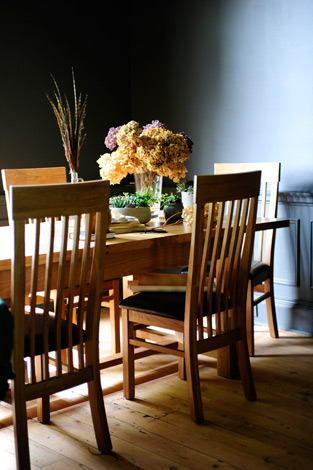 Our Hero
Our hero is wood. As a material it is fantastically sustainable and, like any good hero, it's great looking, strong and full of character. The beautiful characteristics of oak wood grain can create something that looks truly captivating. Each piece tells a different story and when used to construct furniture, its history is transferred into an object that you can appreciate forever. Each line of it's past makes your piece completely unique.
As a renewable material wood is a brilliant option for any of us who are conscientious about the environment. The Cotswold Company are passionate about its properties and potential, and we work hard to ensure that all our timber is sustainably sourced.
Our oak originates from either USA or Germany and our pine from New Zealand, Brazil or Bulgaria, depending on the range. We trace the chain of custody all the way through from the trader and logger right back to source forest for all our ranges, and ensure that all forests are licensed and located in countries where those licenses include sustainable reforestation.
So if you're thinking of buying a new piece of furniture, here's why our team think investing in oak, pine or painted wood is the only way to go.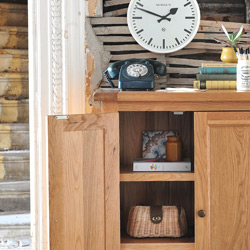 Oak Furniture
Oak has been the backbone of British furniture for centuries. Not only for its strength and durability, but for its ease and acceptance with change. Oak has seen it all, from William Morris to lava lamps. No matter what the future of interiors holds, a classic oak piece will endure the changing trends and will always adapt to its surroundings.
The nature of the oaks appearance will improve with age and the more wear, tear and sunlight that hits it from everyday use. The characterful patterns of its beautiful grain will capture the light and surprise you with a new shade and tones throughout the course of the day.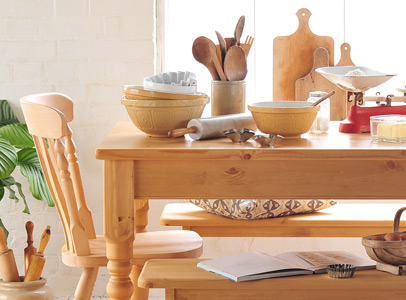 Pine Furniture
Pine is fantastically affordable, yet still abundantly strong. It's sometimes overlooked but in recent years this enduring material has seen a new wave of appreciation. If you love to put your own stamp on things, customising pine with a lick of paint and some new handles couldn't be easier. It's often untreated finish and inexpensive price tag lend itself perfectly to a nation who want to take on their very own interior design challenge. Or, if you're just a sucker for the warm grain of natural wood, Pine is a beautiful and inexpensive alternative to Oak.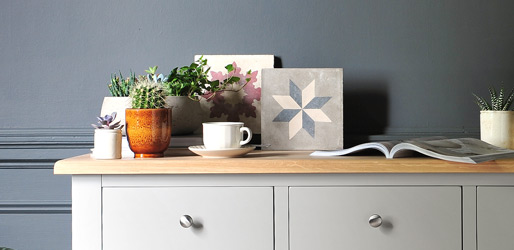 Painted Furniture
It reflects the light and can even trick you into thinking that small spaces are a little bigger. Smooth and sophisticated, painted furniture usually follows the tonal trends of the moment. If you like your home looking a little more contemporary, painted furniture is a great way of keeping one foot firmly in the future, while maintaining all the practical qualities that traditional wooden furniture offers.Combine the painted finish with a beautiful oak surface and you've got the best of both worlds!.
Subscribe
Sign up to our weekly email to receive updates on exciting new product launches, seasonal sales, exclusive email discounts and inspiring interiors
Opt in to receive The Cotswold Company Emails