Shop live with in-store experts


Enjoy a one way video call with one of our friendly store staff.
Fancy popping into store, but from the comfort of your own home? Using a one way video call, one of our friendly store staff will give you a personal tour around one of our stores. On hand to help with any questions, or if you just want to see a particular range, fabric swatch or accessory more closely, each store member is passionate about home interiors, familiar with all of our beautiful ranges and here to help you with your home.
We're available 7 days a week. Call us between 09:00 - 17:30 Monday to Saturday, and 10:30 - 16:30 on a Sunday.
How does it work?
From fabric queries to colour questions, advice about our ranges or a little inspiration on what to choose for your home, our in-store staff are here to help.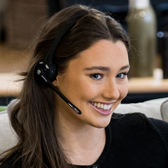 Look out for the 'Personal Shopper' button online, or call now
Simply click through to speak to one of our friendly in-store team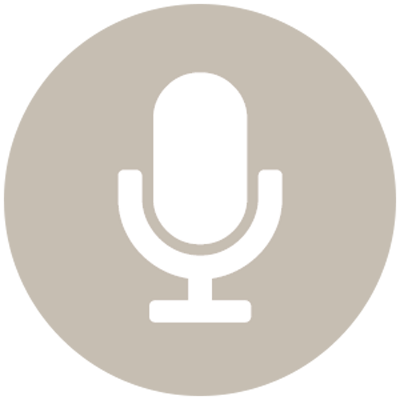 We'll connect you to a live video call
This will be a one-way video call so you can sit back and relax at home, our store team won't be able to see you. You'll just need a microphone on your mobile or computer so we can hear you clearly.
Frequently asked questions
Can I be seen on the call?
No, don't worry, we use a one-way video link so you can see us but we can only hear you through your microphone.
What can I use this service for?
We know it's nice to see something in person but appreciate this isn't always possible. So, if you want a closer look at a range colour or fabric sample to compare, would like to double check the measurements of something you have your eye on or just want to ask our honest opinion of what might work well in your home, our friendly store team will be happy to help where they can.
Will I have to share my details?
No, not at all. It's just a free online consultation we offer so we don't need any details from you. If one of our store team cannot take your call, we might just ask for a few details so we can call you back.
I cannot see the call button
If you're having trouble seeing the call button in the bottom left hand side of your screen, it might just be that your web browser isn't fully supported. We would suggest trying Chrome on a PC or Android, and Safari on a Mac or iPhone.
Will I be able to place an order?
Yes of course. Our store team can place an order on your behalf. We'll just need to take an email address to send you the order confirmation and secure online payment link.
Can I schedule a call?
We can't schedule a video call with you, but if one of our store team is available when you call, you'll be put through to them right away. If no one is available, please try again when the light is green.
Subscribe
Sign up to our weekly email to receive updates on exciting new product launches, seasonal sales, exclusive email discounts and inspiring interiors
Opt in to receive The Cotswold Company Emails