Sustainability
Our pledge to you
Everything we do is deep-rooted in honouring nature. From our designs to the longevity of our craftsmanship. So, it's no surprise that we feel a strong responsibility to preserve the planet that feeds our inspiration.
Two years ago, we set out to ensure the same care and consideration that we put into our furniture is taken during our sourcing journey. Since we made our initial sustainability pledges in 2020, we are proud to have achieved the following:
We've planted over
75,000 trees
We aim to plant more trees than we use, whilst working with Forest Carbon to identify suitable planting schemes.
We've removed over
90% of polystyrene
from our product packaging.
This means 95% of our cabinetry packaging is now polystyrene free.
Where we use MDF, our direct Chinese suppliers are now using 100% certified materials from responsibly managed forests. We are in the process of making this change for our other suppliers.
We've launched a closed-loop recycling system for our returned packaging: the cardboard we take away during delivery is now recycled into new packaging for our home accessories.
Our carbon emissions
Firstly, what are carbon emissions?
They are the release of carbon and other greenhouse gases (CO2e) by human activity that contribute to climate change.
How to reduce carbon emissions
To envisage our future pledges, we have calculated our annual CO2e emissions for 2022. This is measured using three scopes:
Scope 1
Our direct emissions
(e.g company vehicles, fuel combustion)
323 Tonnes
(FY2022)
Scope 2
The indirect emissions produced by others that we consume (e.g purchased gas and electricity)
271 Tonnes
(FY2022)
Scope 3
The emissions we are indirectly responsible for (we have included our shipping, deliveries, business travel and waste)
5012 Tonnes
(FY2022)
Though we pride ourselves on the progress we have achieved so far, our sustainability journey is still just beginning. Our Scope 3 calculations currently include shipping, deliveries, business travel and waste. We plan to expand these measurements once we are confident our initial steps towards a more renewable future have been met.
All our timber is responsibly sourced and fully traceable to its forest of origin
We also make sure to only work with licensed foresters, sawmills and lumber merchants, so the risks of illegal timber getting into our supply chain are negligible.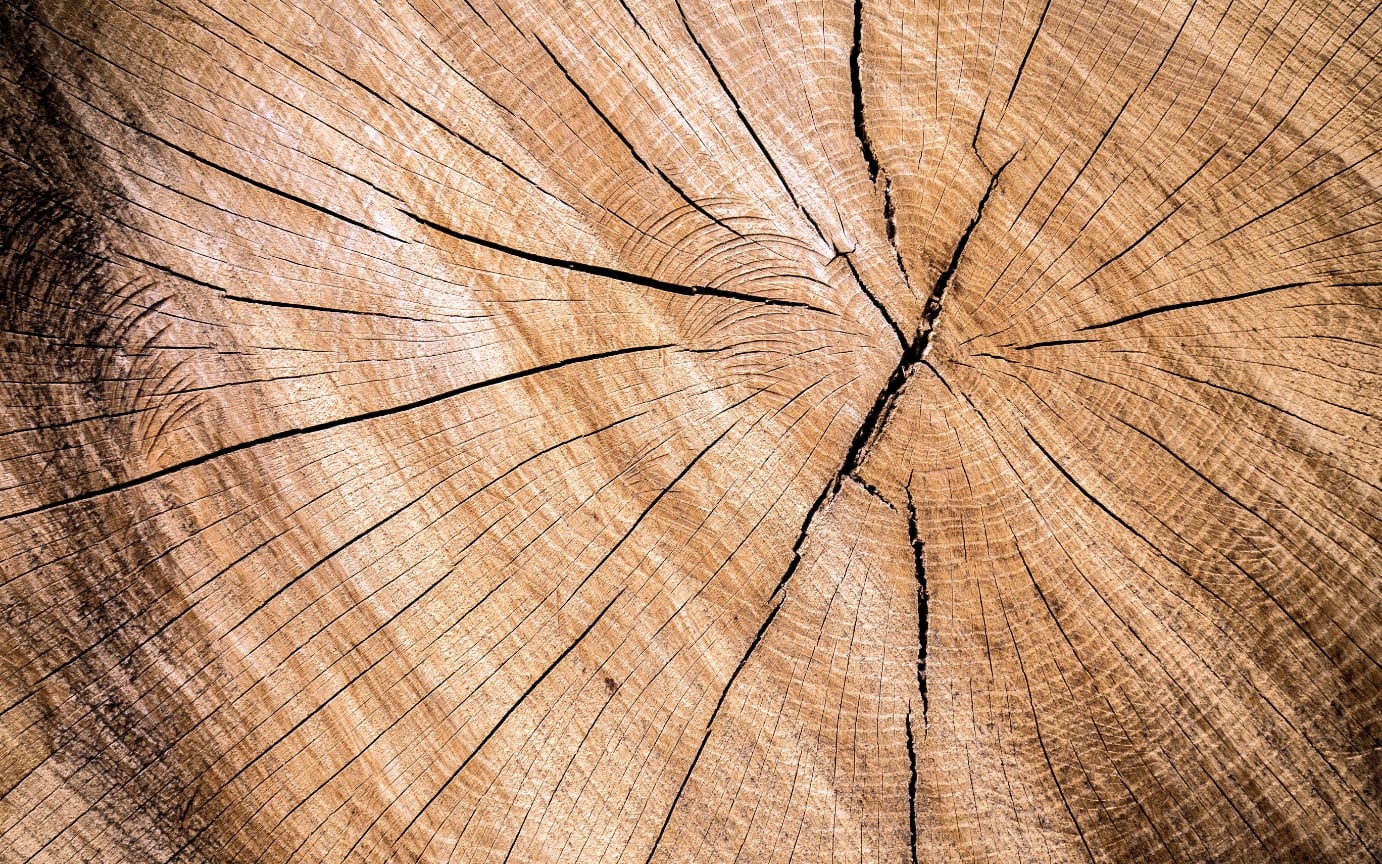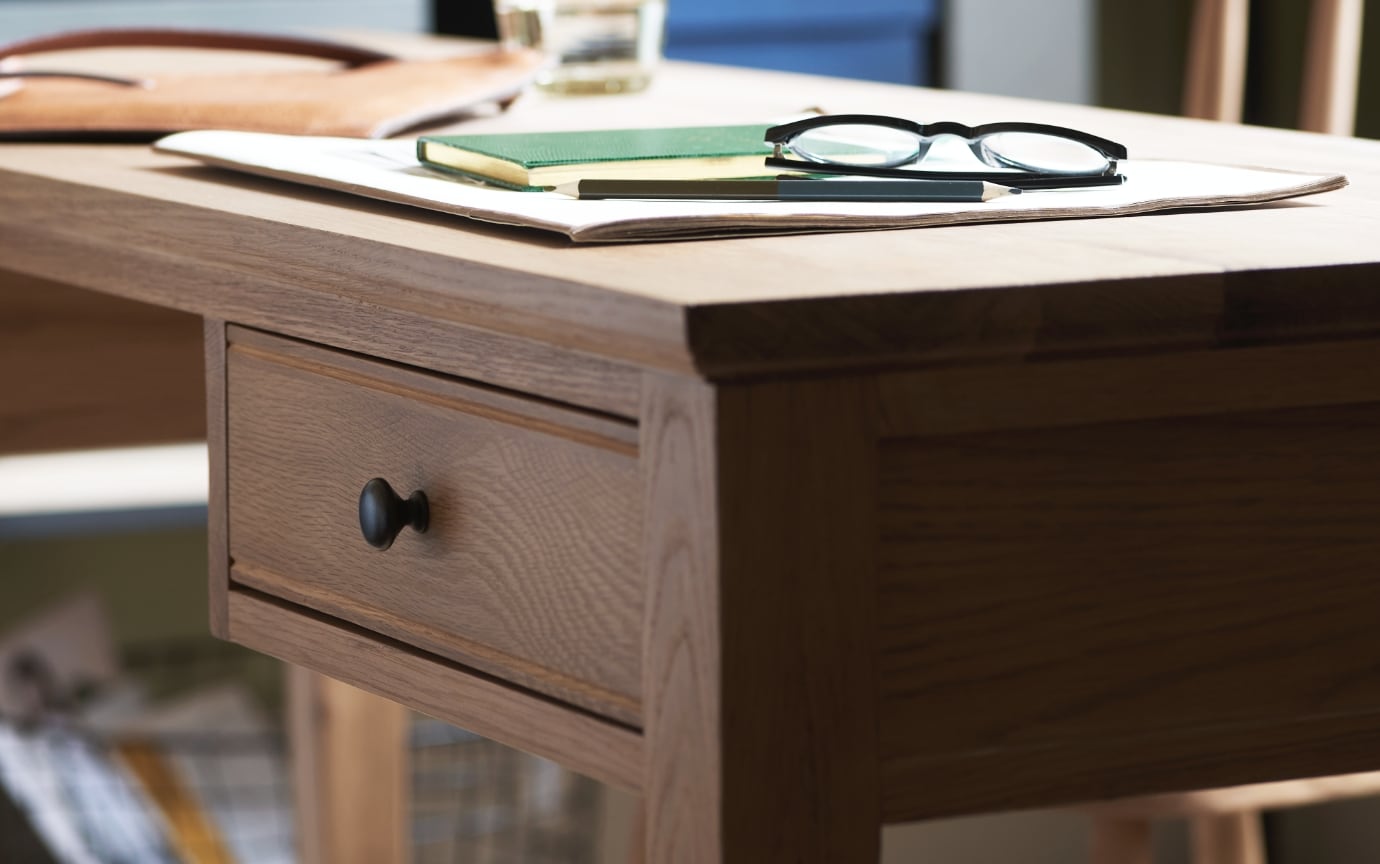 Every piece of furniture is crafted using traditional woodworking methods
Our signature Cotswold quality ensures all our furniture is thoughtfully designed and built using superior craftsmanship. Our master joinery intricately interlocks for maximum strength and longevity, so that every piece can be enjoyed for years to come.
We continue to preserve our resources by creating new woodland
We are proud to have planted 50,000 trees in the Scottish Highlands, with many of our staff planting saplings in their gardens nationwide.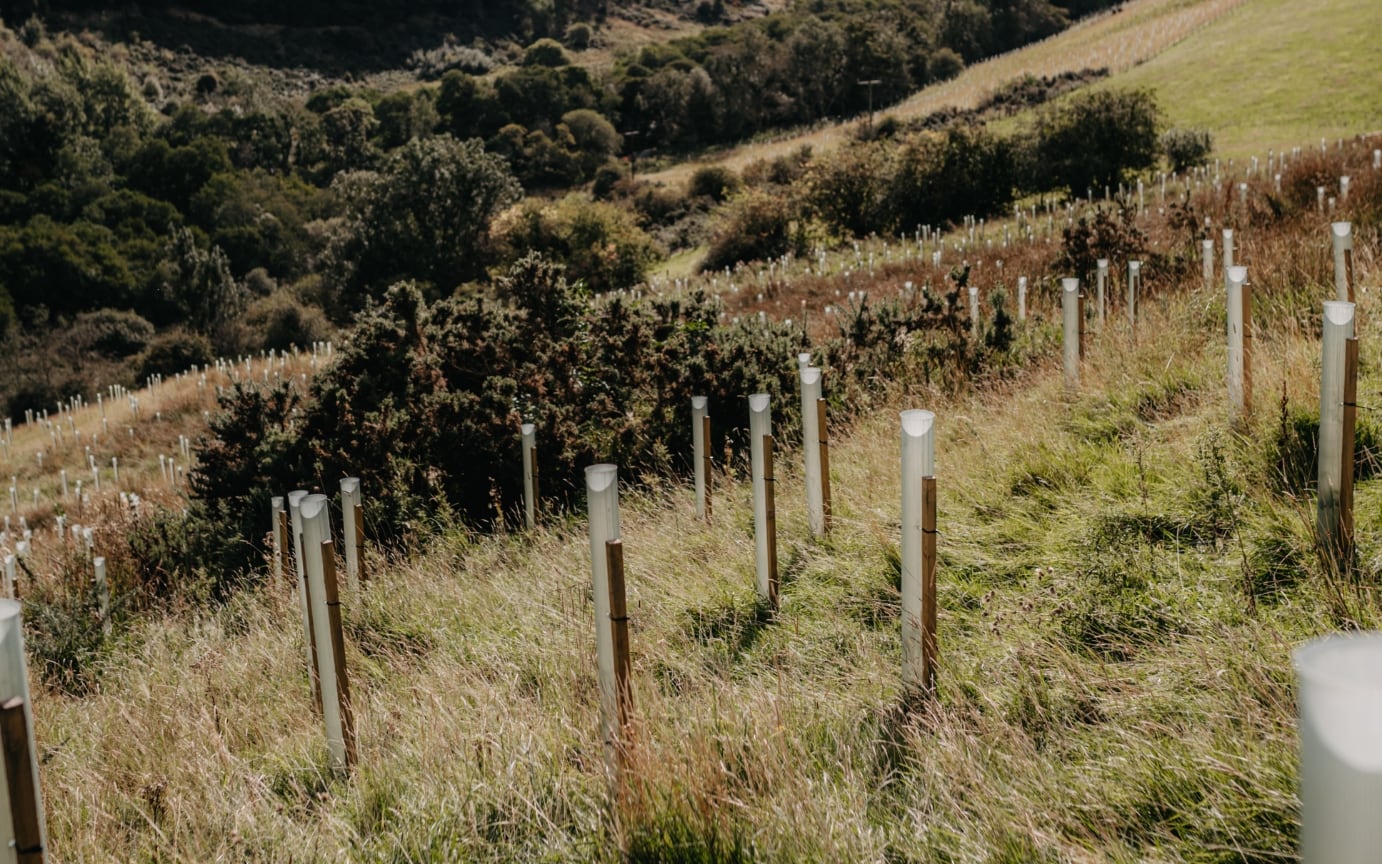 Our new goals
We recognise the ever-growing urgency for more regenerative consumption, so to progress further we are embarking on new, refocused goals. Based on the footing of our annual CO2e emissions, we aim to:
We are committed to supporting each of our partners' individual sustainability missions alongside improving our Scope 1 and 2 emissions:
We aim to decrease our Scope 2 emissions by 2023 by moving over to renewable energy and are looking into using biofuels for our in-house delivery fleet, with an overall incentive to reach a net zero Scope 1 and 2 by 2025
What does net zero mean?
The balancing of CO2e emission with its removal. Our priority is to go as far as we can to reduce our CO2e emissions and then offset those that are not removed
We plan to reduce our Scope 3 outbound delivery emissions:
We are in the early stages of switching our in-house delivery fleet over to renewable fuels. Once we have made the switch to renewable fuels we plan to expand our in-house delivery services
We will also collaborate with our third-party couriers to reduce 50% of their CO2e emissions by 2025
Does planting trees reduce CO2 and why should we plant more trees?
Trees prevent global warming by capturing and storing harmful atmospheric carbon while releasing oxygen. Woodlands not only help to fight climate change but also support natural habitats, prevent flooding, and contribute to cleaner rivers and air.
We kept our promise to plant 50,000 trees in 2021 and strive to repeat this in 2022.
Going forward, we plan to plant more trees than we use during 2022, including 15,000 Mangrove Trees in the Vietnamese Tam Giang Lagoon, to help prevent coastal erosion and improve biodiversity. We are currently working with Forest Carbon to identify suitable schemes for planting the remainder
What is Circularity?
A model for consumption that keeps resources in use for longer while reducing waste. For example, we have created our first circular economy by recycling our baled cardboard and, in turn, purchasing back the cardboard packaging used in our accessories.
Over 95% of our furniture now has polystyrene-free packaging, compared to 50% in September 2021.
Going forward:
We aim to send zero waste to landfill by the end of 2022
Our original target was to eliminate 100% of polystyrene from our packaging by end 2022. We are proud to have achieved 96% against this target. We have just 40 products remaining in our collection where we are still looking for alternatives – these are accessory lines with glass which are proving tricky. We will continue to work with our suppliers to eliminate the remaining polystyrene by the end of 2023.
To increase the volume of waste we recycle, we will continue to encourage our Packaging Removal Service. We now include this as standard on all large item deliveries.
Starting from April 2022, our trial mattress recycling service will be launched. Initially using our in-house delivery team, we can collect your unwanted mattress and then send it to The Mattress Recycling People. 100% will be diverted from landfill; with almost all the components recycled for reuse and the remainder (around 5%) incinerated to provide energy back to the grid. Following a successful trial, we aim to expand this scheme to all delivery services
How can I recycle polystyrene packaging?
If you're wondering what to do with polystyrene packaging, our Packaging Removal Service sorts and compacts any remaining materials ready for recycling.
Many of our staff are already tracking their emissions with the World Wildlife Fund My Footprint App and we hope to get everyone signed up by the end of the year. Visit the WWF website to learn more about the effects of climate change and how to reduce your carbon footprint.
To continue creating positive business practices that reflect and evaluate our authenticity, our aim is to become a certified B Corporation by 2023.
What does BCorp Certified mean?
Certified B Corporations are at the forefront of a global change to only use inclusive, accountable and regenerative practices. To qualify we must show an honest measure of our entire social and environmental impact. This means achieving a high standard of charitable giving, supply chain standards and employee benefits. Learn more about the BCorp movement.
We are devoted to minimising our overall impact on the planet - that's why all our sustainability pledges have emission reduction at their core. As we continue to evolve and reflect, we promise transparency every step of the way.
Our culture
A sustainable culture flows throughout The Cotswold Company, with our Green Friday monthly initiatives encouraging accountability both at work and at home. In fact — per year, our staff suggestions have seen:
1,976
plastic 500ml & 5 litre bottles removed from our stores
24,000
plastic cups removed from our warehouse operations
1,242
toilet rolls swapped for 100% recycled toilet paper
All the data listed on this page is correct as of 03.10.2022. As our sustainability journey continues, we will of course keep you updated, together with any new projects, plans or promises.
Subscribe
Sign up to our weekly email to receive updates on exciting new product launches, seasonal sales, exclusive email discounts and inspiring interiors
Opt in to receive The Cotswold Company Emails