The change in season leads to a change in the mood, but the cooler days and darker evenings don't have to be dreary. Here are our top tips and best buys for freshening up and cosying down to embrace those autumnal days ahead.
Sink into a New Sofa
Our stunning range of sofas are available online today and if you'd love to receive yours before Christmas, now's the time to place your order. Browse our stunning sofas and armchairs.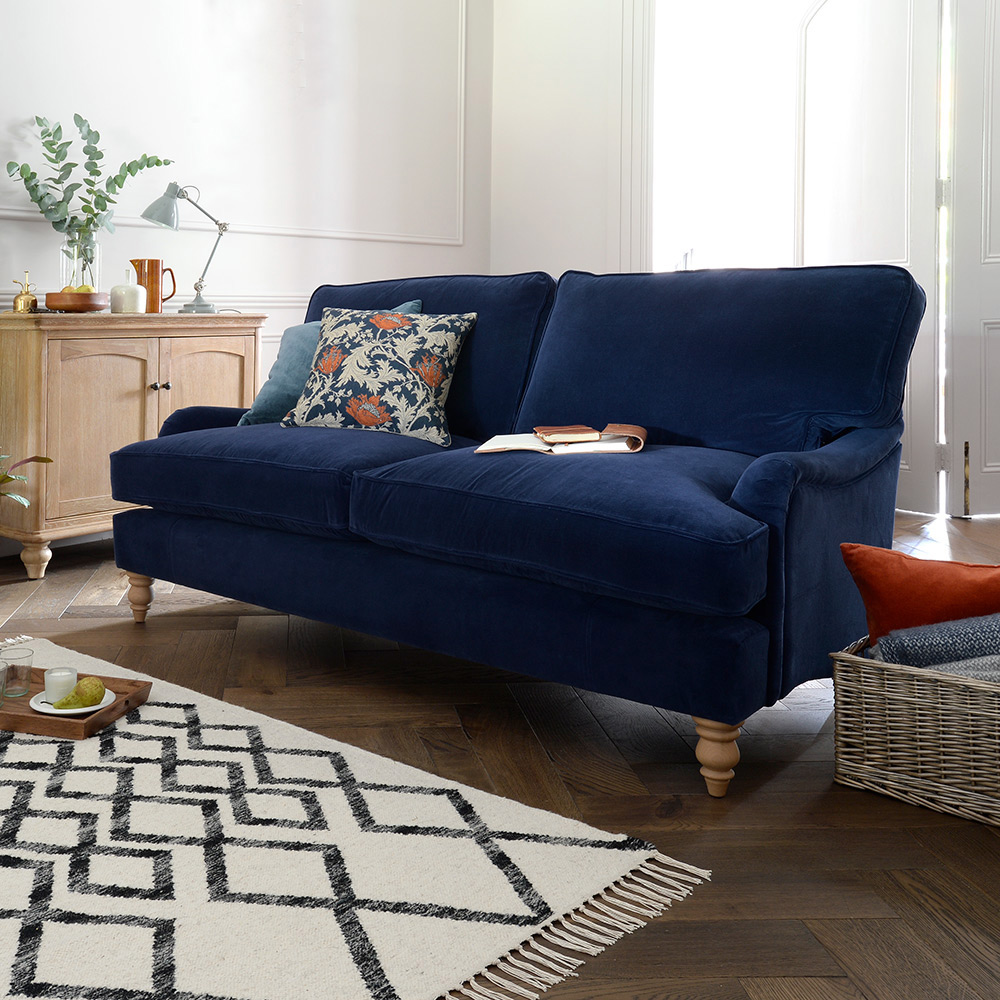 Cosy Throws
Indulge in a collection of our beautifully knitted and wonderfully warm throws. They're a brilliant way to add colour and comfort to your living space and a fabulous way to keep toasty on cooler evenings. Browse our cosy throws.
Low Lighting
Turn down the lights and turn up the cosy with some simple additions to your lower lighting collection. With some fabulous new designs available from our lighting family, you'll find some great styles to lift your look as well as your spirits. Browse lighting.
Forage for Firewood
If you're running low, now's the time to get the firewood delivered and stacked up drying out, so don't forget to order it early! Take a look at our beautiful baskets for some fantastic options to take out foraging for firewood, and to store your wood by the fire. Browse our handy baskets.
Get Outdoors Whatever the Weather
It's chillier outdoors but wrap up warm, pick up a sturdy umbrella, get your walking boots on and head out to the great wide open. A brisk walk in the autumn air makes coming back to a cosy home even more comforting, and we have a great selection of furniture to keep your hallway clutter-free. Browse our handy shoe storage.
Scented Candles and a Warm Glow
Add another layer of autumnal ambiance by lighting as many candles as possible! Our new range of candles reflect the scents of England, so not only do you get the delicate warmth of a glowing candle but some beautiful aromas to fill your home too – find the full range available The Cotswold Company Showrooms now!
Slippers on & Feet Up
When you're back home from the wind and weather of the great outdoors it's time to get your woolly socks and slippers on and put your feet up in style with our super new selection of cotton blanket boxes and coffee tables… There's plenty of storage in our Willow blanket boxes and a great foot resting space for a board game around our Clover tables.
Lighten the Load of Your New Look
If you want a new look but you don't want to break the bank, you can spread the cost with one of our fantastic furniture on finance plans. Use our finance calculator to work our your monthly payments and see how affordable an autumnal refresh could be.